There are different ways how GOFORIT can help the Transporters to save and earn money. We suggest you to check these few ways of how to easy earn additional money while doing your inspections.
Sell your Inspections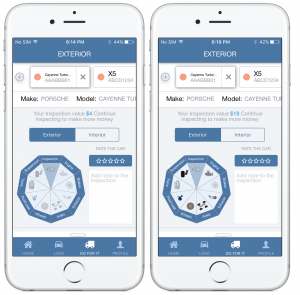 All your inspections are going automatically to our databases and this information could be interesting for potential Car Buyers. So when you fulfill GOFORIT section in the application with accurate and detailed information about damages, interior view, Engine sounds, Parts Review Videos, Dashboard, etc. you potentially may receive money from Car Buyers for this information. All these buying-selling process will be provided by GOFORIT market platform automatically and you don't need to do nothing else except just to provide info and move the car to Delivered state. Our recommendation is to fulfill as mach sectors of Polygon as you can, because each sector is selling separately. See how to fulfill GOFORIT information in the instruction below.
Also please be advised that you can't add GOFORIT information after the car was moved to History, so please fulfill the info before the Receiver sign the Load.
What is GOFORIT Information and how to fill it?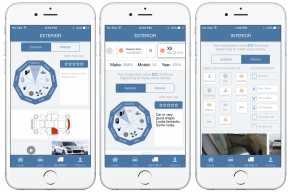 When you've created a new car in the Load press "GOFORIT" button in the bottom panel.
Each section of Polygon is a separate type of information that you can provide about the car.
Press on segment that you want to use and add Photo or Video materials also press check-boxes to identify damages easily.
When the information to segment was added the picture on the segment become colored and will be shown to the potential buyers.
Fulfill different segments with the maximum of information to

increase the numbers of potential purchases

.
Press Interior button to add the information about the interior.
Add Photo and Video about interior and use check-boxes to identify interior condition.
Check the dashboard lights to identify what you see on the car's dashboard