GOFORIT applications offer you the simplest way to inspect cars in your load. The overall process was modified and simplified to make your operations as easy and fast as possible.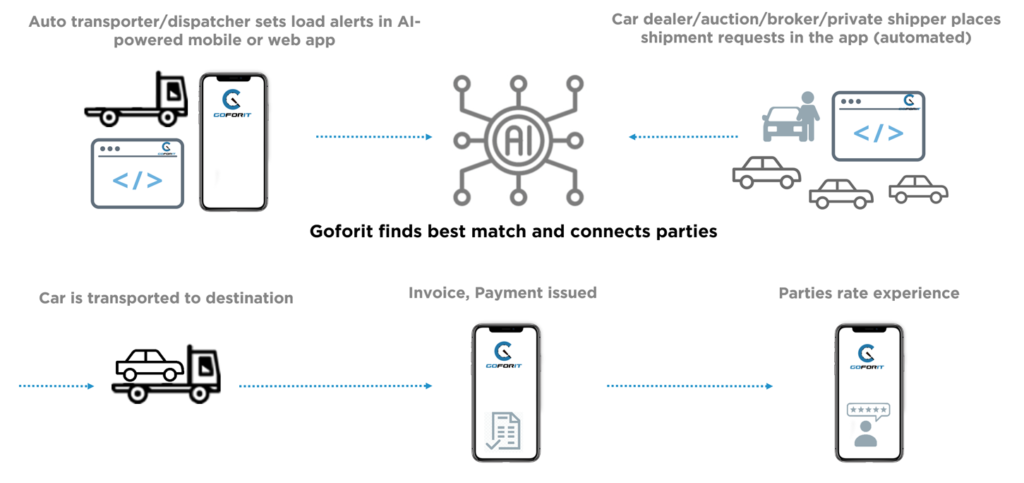 Inspect cars in the easiest way ever
We know how important it is for you to save time and resources while inspecting each car you transport. You cannot afford time to loose while filling paper bill of lading about each car you transport. GOFORI for Transporters allows you to start inspection within few clicks. You can save and store your favorite clients for whom you often haul cars. You can mark car picked up or delivered with one click. The inspection diagram allows you to inspect the car you are transporting in the easiest way and the inspection will be so accurate that it does not even allow you to make mistakes. Use our quick multiple photo shoot option to upload required amount of inspection's images just in seconds.
Easy to use interface

GOFORIT team are in constant sync with Transporters across the nation and valuable feedback that we are receiving we transform in to constant upgrades and transformation. Our goal is to provide app that reflects real market need and bring value to our client's operations.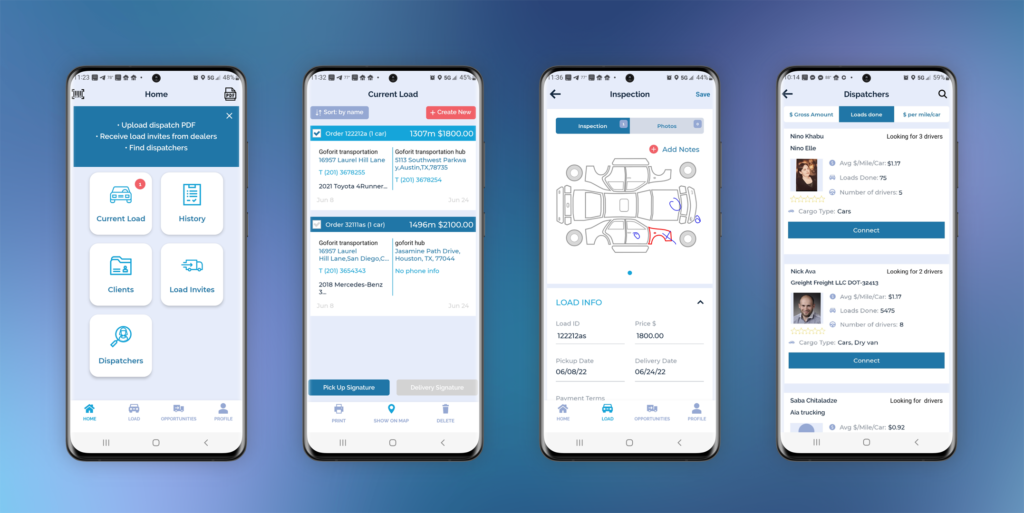 Send Bill of lading with one click
Forget about paper, you can send bill of lading from the app. It is easy. Bill of lading includes all inspection information, transportation terms, vehicle sender and receiver signatures. It is not just easy and accurate, but can be done in just few clicks.